Acid-Kicking Minerals Lemon
Regular price

Sale price

$ 44.95
1. HEALTH BENEFITS:

Eliminate acid reflux: No more burning sensations
Sleep like a baby: Wake up refreshed and rejuvenated
Improve digestion: Keep your gut happy and healthy
Combat constipation: Get things moving smoothly
Crush sugar cravings: Resist the temptation for sweets
Speed up workout recovery: Get back in the game faster
Boost mental clarity: Stay sharp and focused
2. HOW IT WORKS:

4 pure alkaline minerals and organic lemon juice powder: A potent combo for a healthier you
Perfect 1:1 ratio of calcium to magnesium: Balanced and ready to rock
Chelated Mg for peak absorption and bioavailability: Get the most out of your minerals
Medical-grade quality: Trust the experts with your health
Fast-acting powdered delivery system: Mix, drink, and feel the benefits
3. WHEN TO TAKE IT:

Nighttime for better sleep, post-workout for faster recovery, or when battling cravings and stress
Mix 1 scoop into 8-16 oz. of water, juice, or smoothie, 1 to 3 times daily
Kid-friendly: Consult your healthcare professional or pediatrician before giving it to your little warriors

Some of Our Favorite Ways To Drink:

Mix in cold water for a refreshing boost
Add an organic lemon or lime slice for an extra kick
Combine with coconut water for hydration and taste
Blend into your favorite smoothie for a nutrient-packed treat
Share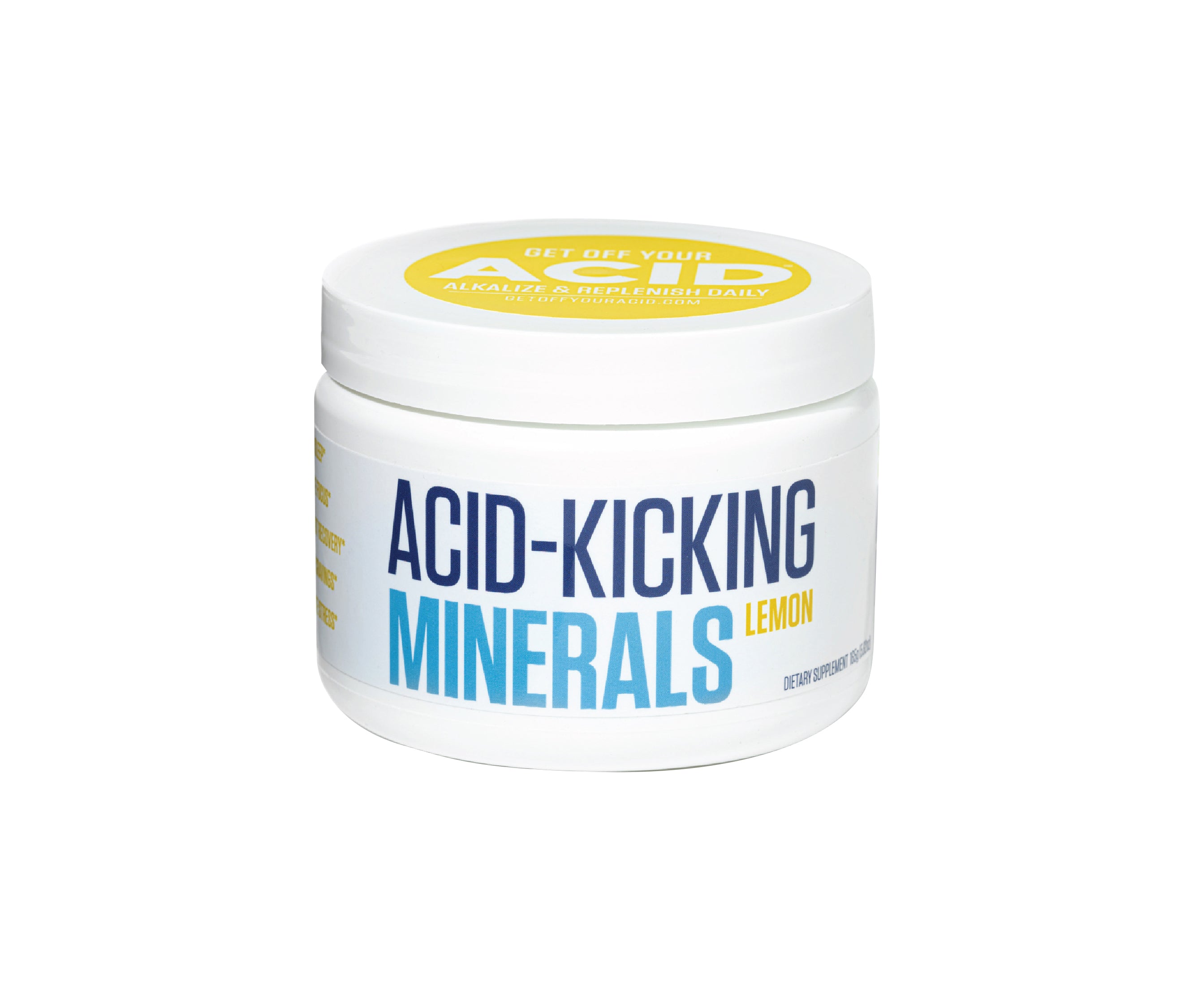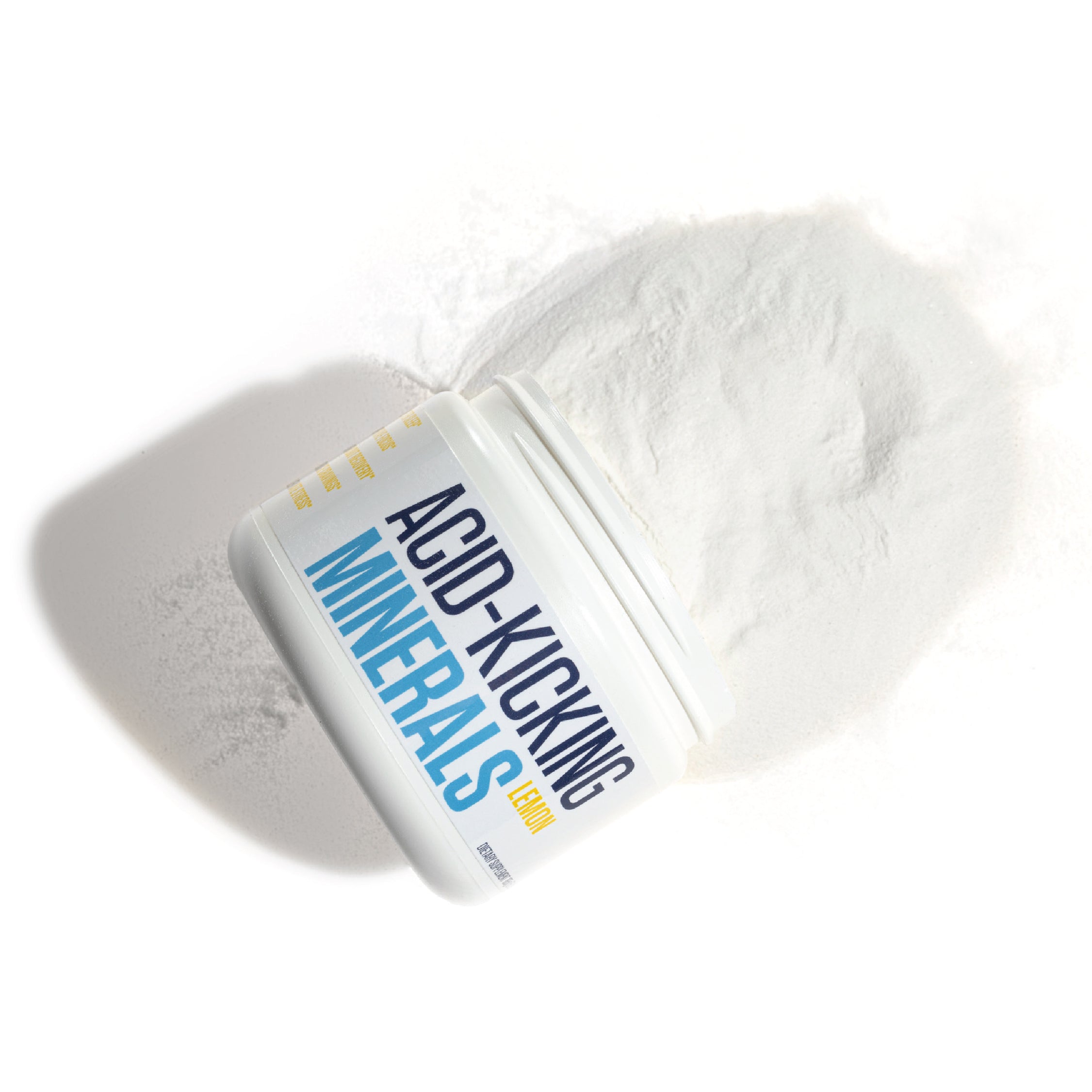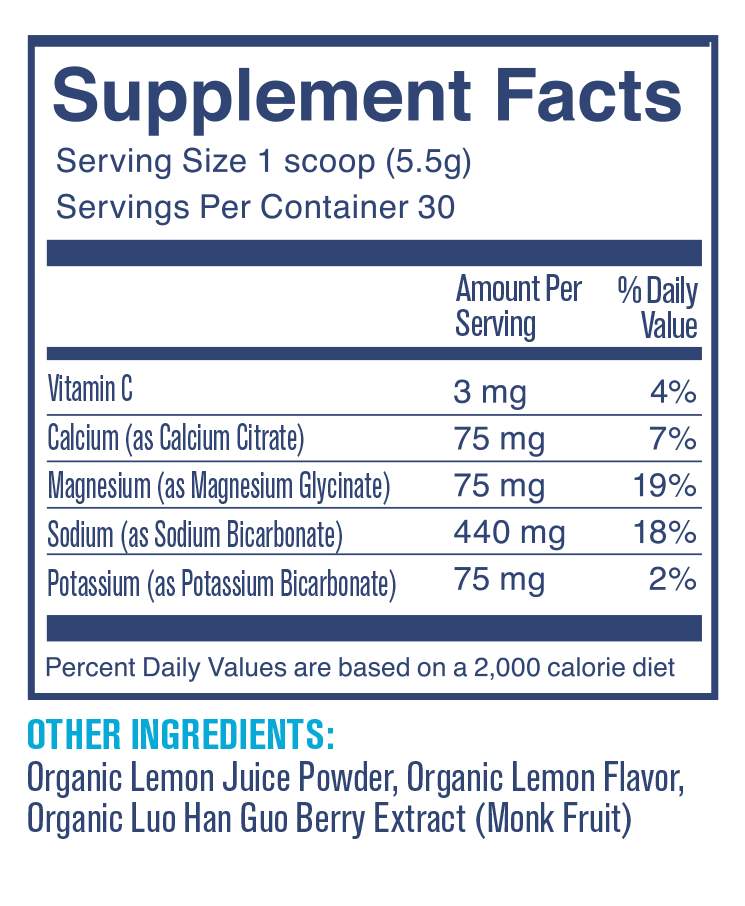 ACID-KICKING TESTIMONIALS
Shakira

From Vogue — "In addition to eating healthy, drinking plenty of water (Kaiser has Shakira add Acid-Kicking Minerals to alkalize her body) and getting enough sleep are also essential."

Food God

Food God to Dr. Daryl - "This is the best thing in the world if you have acid..."

Luann de Lesseps

From Luann de Lesseps — "You're always asking me how I stay thin. Part of the reason is because I take these Minerals every day..."
100% Satisfaction Guaranteed

EASY RETURNS

30-DAYS MONEY BACK GUARANTEE

FREE SHIPPING ON ORDERS OVER $99
Ingredients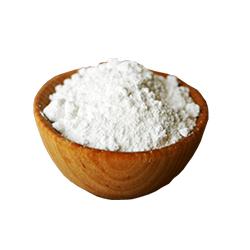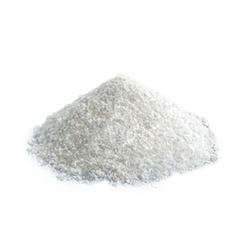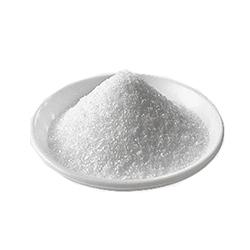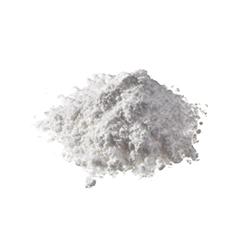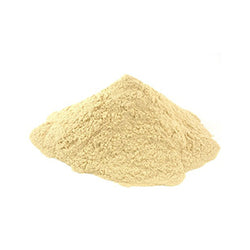 Sodium Bicarbonate

CRUSHES Acid reflux and promotes fast muscle recovery.
Calcium Citrate

Improves cardiovascular health, and prevents osteoporosis / weak bones.
Magnesium Glycinate

Helps to manage blood sugar levels and reduce stress and anxiety.
Potassium Bicarbonate

Counters the negative effects of a diet that is hyper-acidic and improves digestive health.
Organic Lemon Juice Powder

A detoxifying powerhouse, this superfood helps to eliminate toxins and cleanse the body,