Why Get off your acid?
Luann de Lesseps

From Luann de Lesseps — "You're always asking me how I stay thin..."

Shayna Taylor - Shayna's Kitchen

"I'm so in love with the Get Off Your Acid program and the Daily Greens, Daily Minerals, and Daily Omega-3."

Petra Nemcova, Supermodel

"The alkaline supplements are my secret weapon for decreasing inflammation in my body and staying healthy, whether I'm at home or traveling. They are convenient, delicious, and effective!"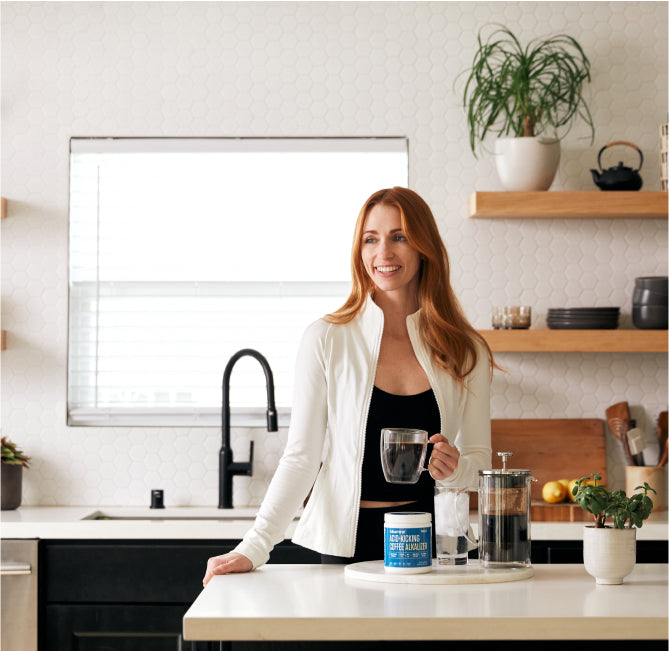 Get off your acid coffee
acid-kicking coffee alkalizer vanilla
Kick Your Coffee's Acid and Say Goodbye to Your Acid Reflux, Indigestion, and Inflammation.
Add to Cart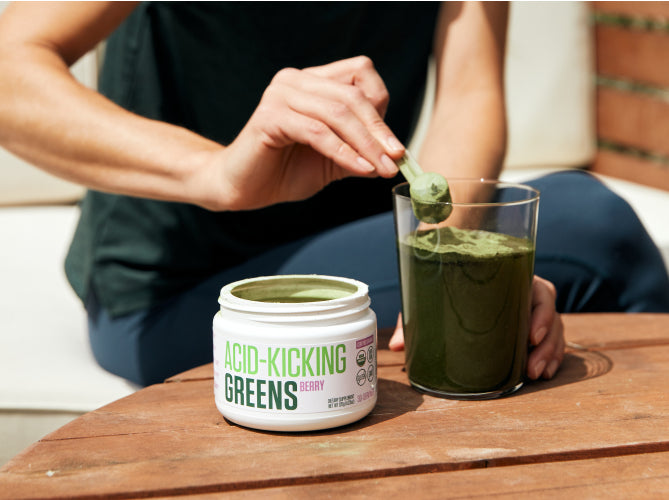 limited edition
introducing berry
Our Acid-Kicking Green Juice Powder is the CORE of a Strength-Eating Lifestyle.
Say goodbye to low energy, poor digestion, and dull skin – and hello to a revitalized, energized, and youthful glow.
SHOP NOW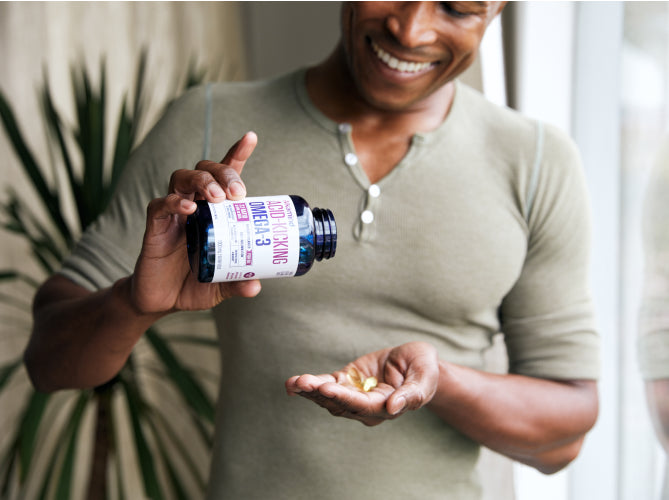 limited edition
acid-kicking omega-3
Lower inflammation and optimize brain health and performance with the cleanest, most concentrated and balanced fish oil supplement available.
SHOP NOW
Shop By Collection
Acid-Kicking Coffee Alkalizer

Say goodbye to the negative effects of acidic coffee and embrace a whole new level of health and flavor with our Acid-Kicking Coffee Alkalizers. Experience the power of neutralizing acids, boosting energy, improving digestion, and enjoying a smoother, more satisfying cup of coffee every morning.

Shop Now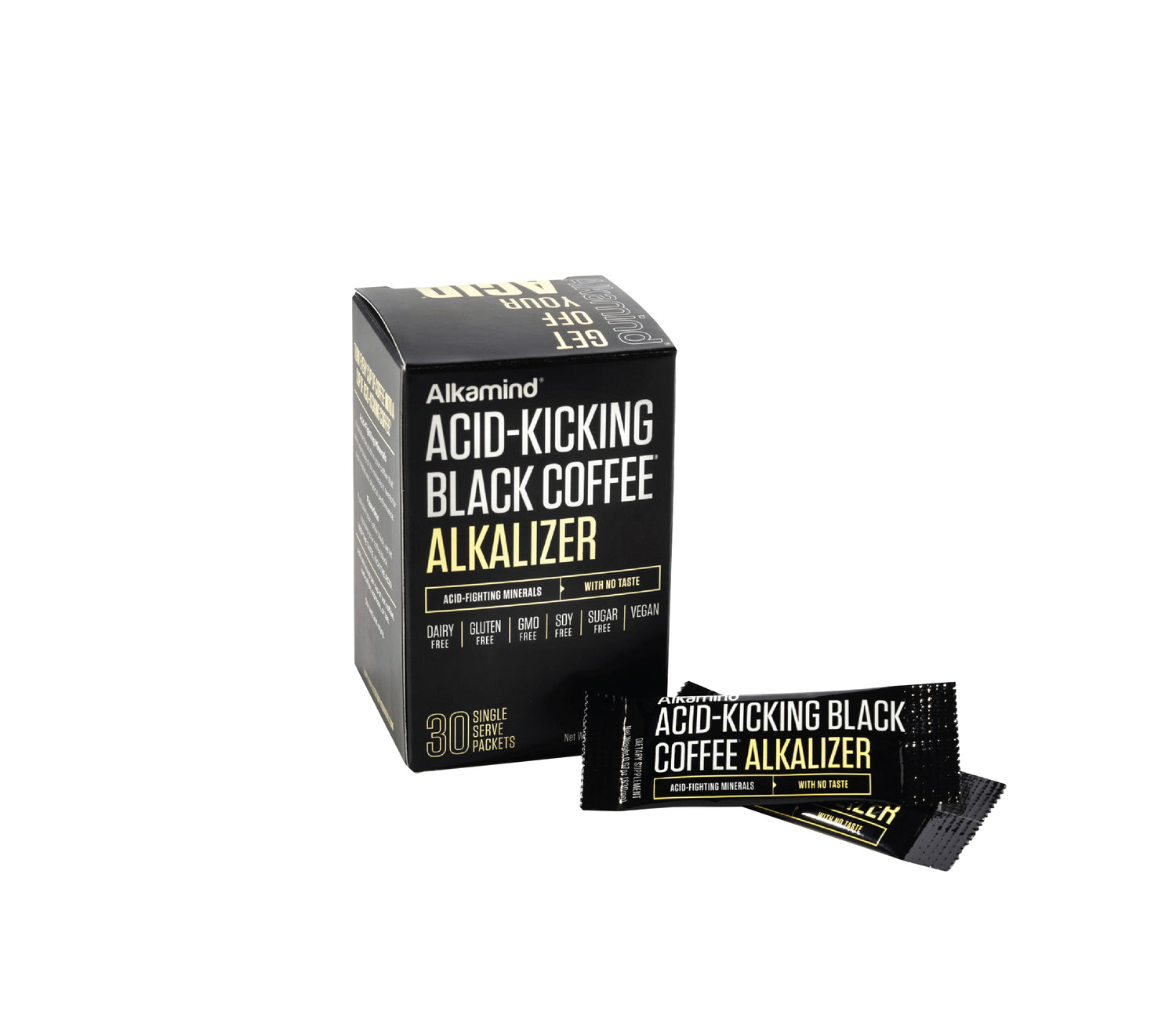 Acid-Kicking Minerals Kiwi Strawberry
Regular price

Sale price

$ 44.95
How It Works:

Eliminate acid reflux: No more burning sensations
Sleep like a baby: Wake up refreshed and rejuvenated
Improve digestion: Keep your gut happy and healthy
Combat constipation: Get things moving smoothly
Crush sugar cravings: Resist the temptation for sweets
Speed up workout recovery: Get back in the game faster
Boost mental clarity: Stay sharp and focused
Health Benefits:

4 pure alkaline minerals and organic lemon juice powder: A potent combo for a healthier you
Perfect 1:1 ratio of calcium to magnesium: Balanced and ready to rock
Chelated Mg for peak absorption and bioavailability: Get the most out of your minerals
Medical-grade quality: Trust the experts with your health
Fast-acting powdered delivery system: Mix, drink, and feel the benefits
How To Take It:

Nighttime for better sleep, post-workout for faster recovery, or when battling cravings and stress
Mix 1 scoop into 8-16 oz. of water, juice, or smoothie, 1 to 3 times daily
Kid-friendly: Consult your healthcare professional or pediatrician before giving it to your little warriors

Some of Our Favorite Ways To Drink:

Mix in cold water for a refreshing boost
Add an organic lemon or lime slice for an extra kick
Combine with coconut water for hydration and taste
Blend into your favorite smoothie for a nutrient-packed treat
Share