Acid-Kicking Coffee Alkalizer Hazelnut
Regular price

Sale price

$ 54.99
1. HEALTH BENEFITS:

Acid-Fighting Minerals: Neutralize the acids that drain you of the minerals you need to look & feel good
Premium Keto Fats: Accelerate fat-burning and maintain mental focus throughout your day
Himalayan Pink Salt: Alkalize and energize your body to eliminate sugar cravings
Fat-Burning Enzymes: Ignite your metabolism and tap into stored body fat


2. HOW IT WORKS:

MCT & Coconut Oil: Burn fat, supress hunger, boost energy & mental focus.
Himalayan Pink Salt: Strengthen heart health and nourish hair, skin, & nails
Magnesium, Calcium, Bicarbonate, Potassium: Balance pH levels & Kick Acid Enzymes: Improve digestion and strengthen your gut
Organic Stevia: Great taste, without the sugar.
3. WHEN TO TAKE IT:

Add one scoop to your coffee, espresso, iced coffee, or tea
One scoop will neutralize up to 22oz of coffee (Venti Size)
Stir well for a smooth, delicious taste in four amazing flavors: Hazelnut, Salted Caramel, Mocha, and Vanilla
Add daily for an Acid-Kicking Coffee experience
Share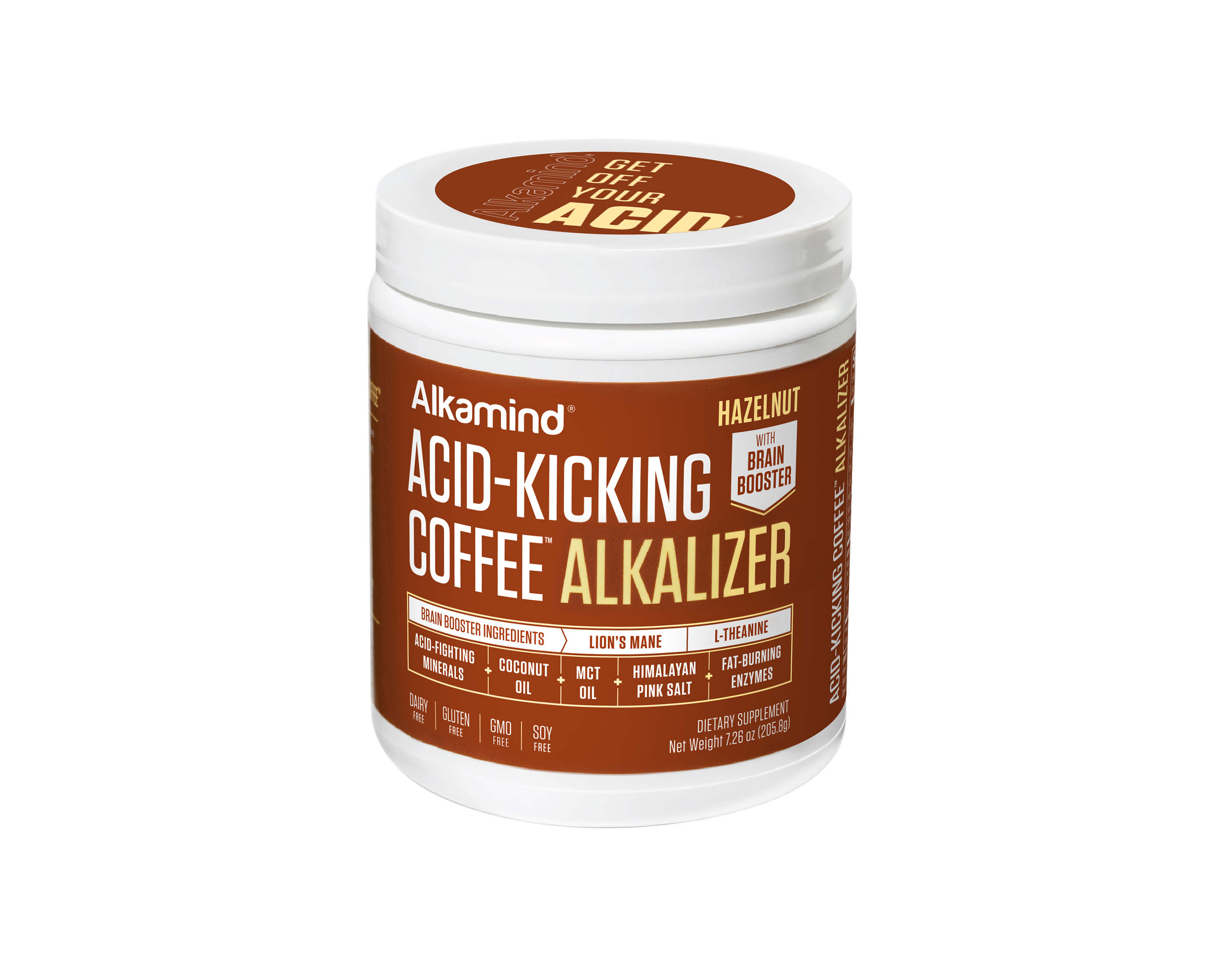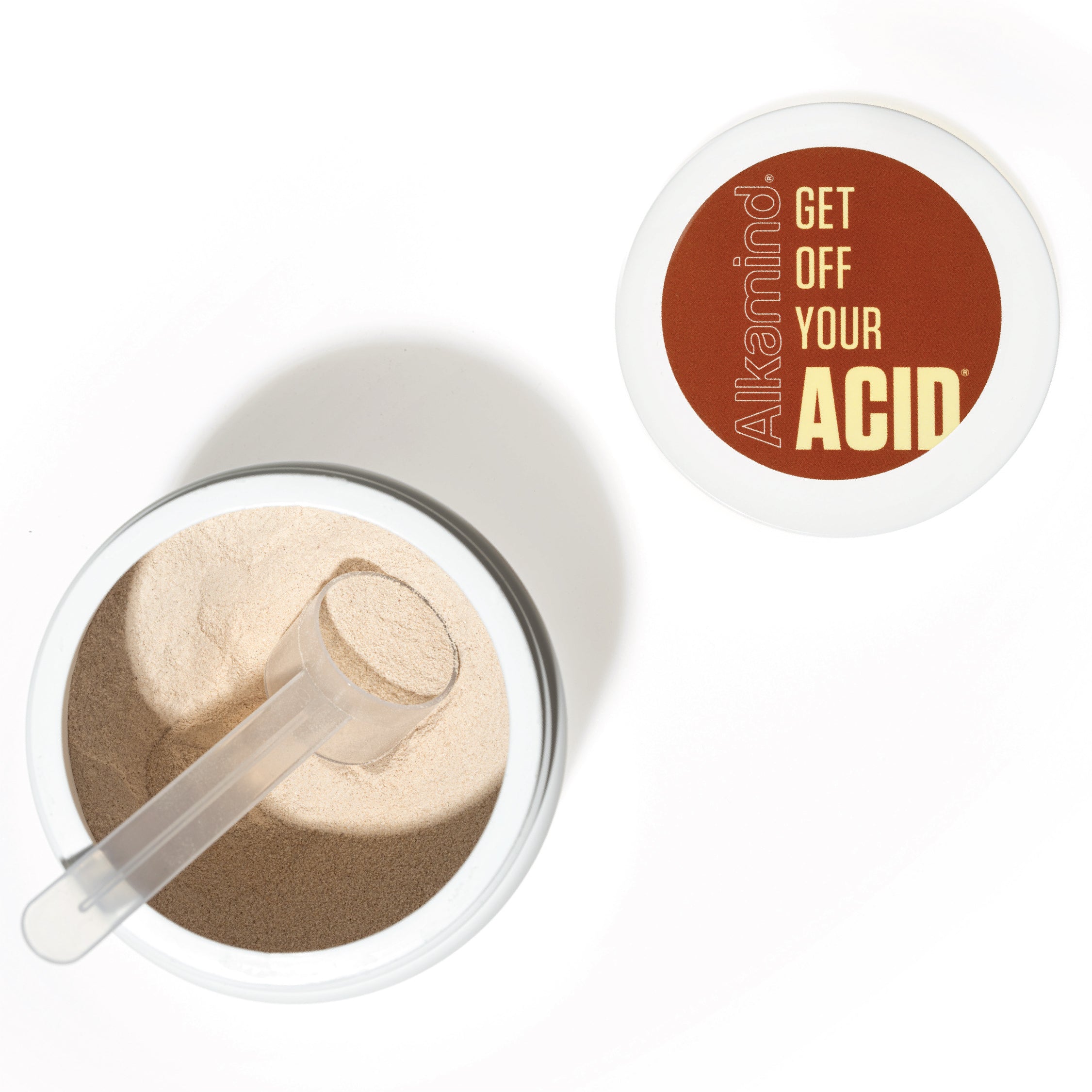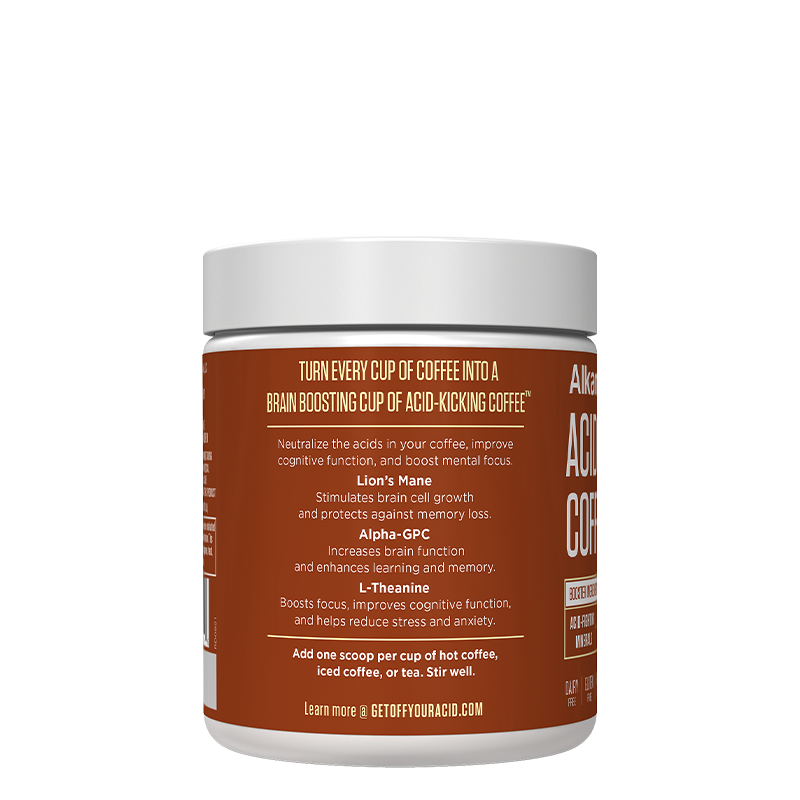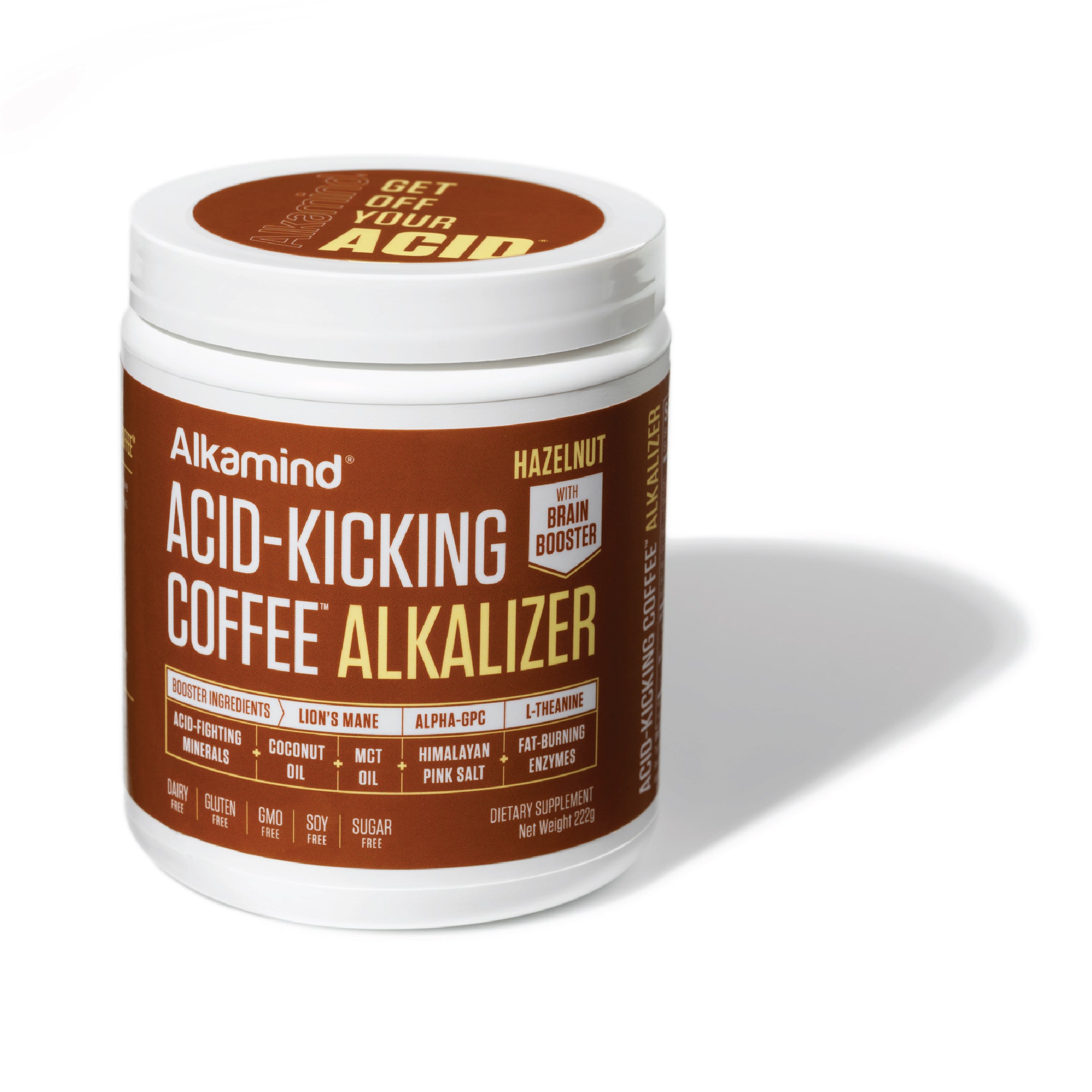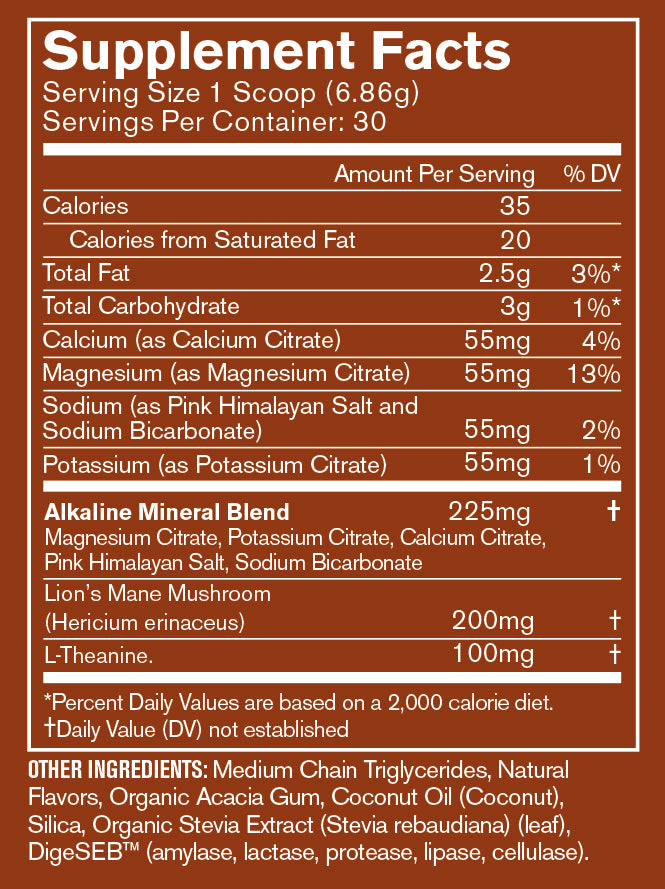 ACID-KICKING TESTIMONIALS
GDNY with Rosanna Scotto

Dr. Daryl and Rosanna Scotto discuss how just a scoop KICKS THE ACID out of coffee!

Kelly Ripa & Ryan Seacrest from Live with Kelly

Ryan Seacrest Tells Kelly Ripa How Acid-Kicking Coffee Alkalizer Keeps Him Acid-Reflux Free!

Dr. Daryl on Live with Kelly and Ryan

Kelly Ripa talks with Dr. Daryl and Ryan Seacrest about how DELICIOUS Acid-Kicking Coffee Alkalizer is
100% Satisfaction Guaranteed

EASY RETURNS

30-DAYS MONEY BACK GUARANTEE

FREE SHIPPING ON ORDERS OVER $99
Ingredients
Lion's Mane

A POWERHOUSE mushroom that stimulates brain cell growth and protects against memory loss.
Alpha-GPC

A natural choline compound found in the brain that INCREASES cognitive function and enhances learning and memory.
L-Theanine

An important amino acid that BOOSTS focus and improves executive functioning.
MCT Oil

CRUSHES fat, increases energy and metabolism and optimizes brain health.
Coconut Oil

BALANCES blood sugar and supports hormone balance.
Pure Himalayan Pink Salt

Strengthens hair skin and nails.
Magnesium Citrate

Reduces inflammation, faster workout recovery
Calcium Citrate

Healthy bones, reduces acidity and balances pH
Sodium Bicarbonate

Crushes acid reflux, lowers blood pressure
Potassium Citrate

Optimizes brain, nerve, heart & muscle function
DigeSEB (Certified Vegan Enzyme)

Effectively breaks down and BURNS body fat quickly.
Organic Stevia Leaf Extract

Balances blood sugar, unprocessed healthy sweetener with 0% glycemic index
Silica

Strengthens connective tissue & collagen, nourishes skin & nails