Acid-Kicking Magnesium
Regular price

Sale price

$ 39.99
1. HEALTH BENEFITS:

Alleviate Stress & Anxiety: Calm your mind and enhance your mood
Ease muscle cramps: Relax your muscles and get relief.
Sleep deeply and peacefully: Drift off easily & experience deeper REM Sleep
Strengthen your digestion: Eliminate bloating, indigestion, acid reflux, & constipation
Elevate brain function: Think clearly and maintain focus.
2. HOW IT WORKS:

Unleash the Power of Three: The 3 most powerful forms of Magnesium to support gut, heart and brain health
Cellular Detoxification & Rejuvenation: Magnesium dives deep, flushing out toxins at the cellular level.
Rapid, Efficient Uptake: Medical grade Magnesium with maximum bioavailability to absorb and act quickly
Absorb Every Bit: Chelated to end up in your cells, not in your urine; you absorb every drop for full-body relaxation.
3. WHEN TO TAKE IT:

Suggested Use: Take one capsule daily with or without food. May take up to 4 times daily.
Personalize Your Dose: Adjust the serving size based on your needs and health goals, consulting with your healthcare professional for guidance.
Share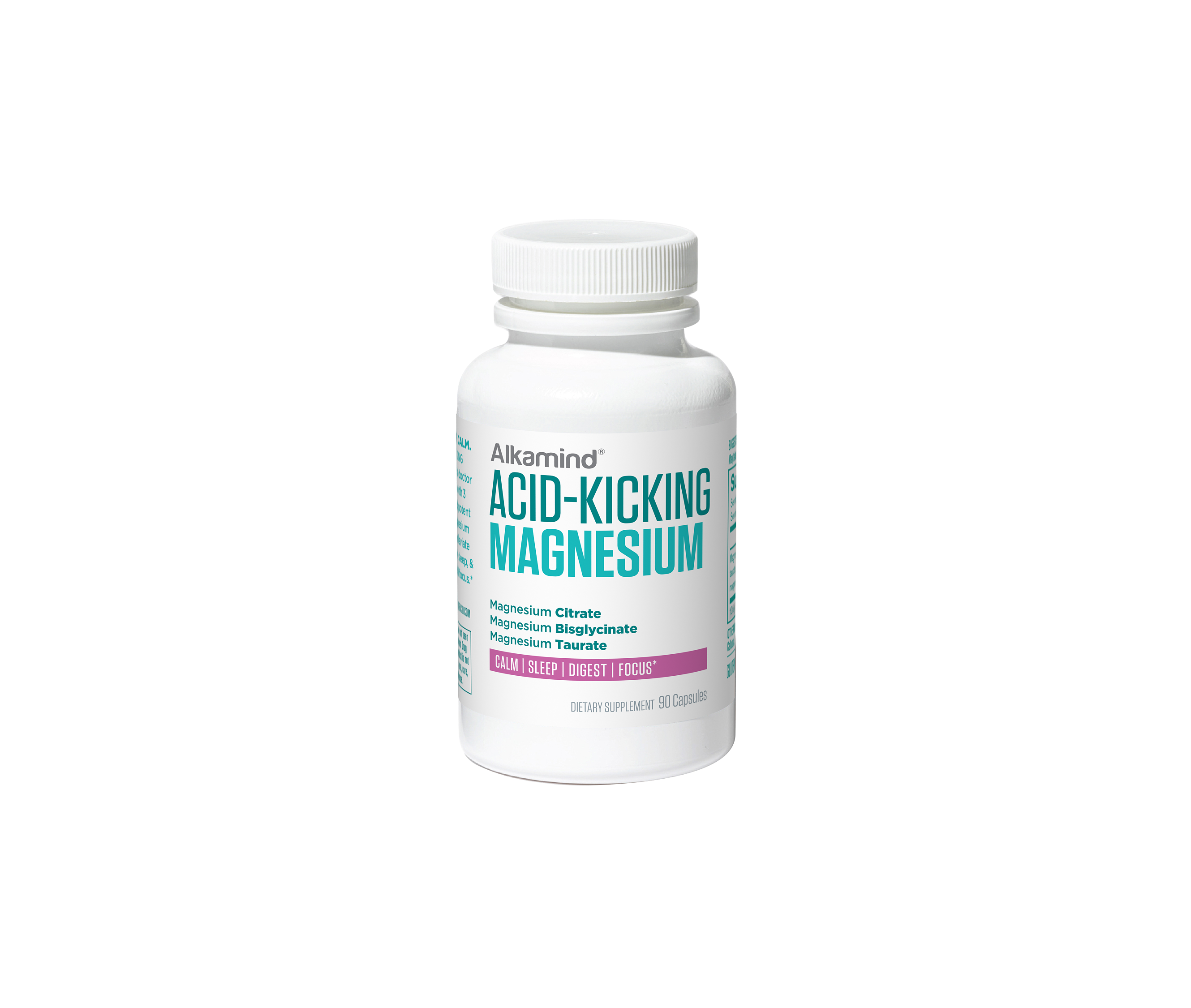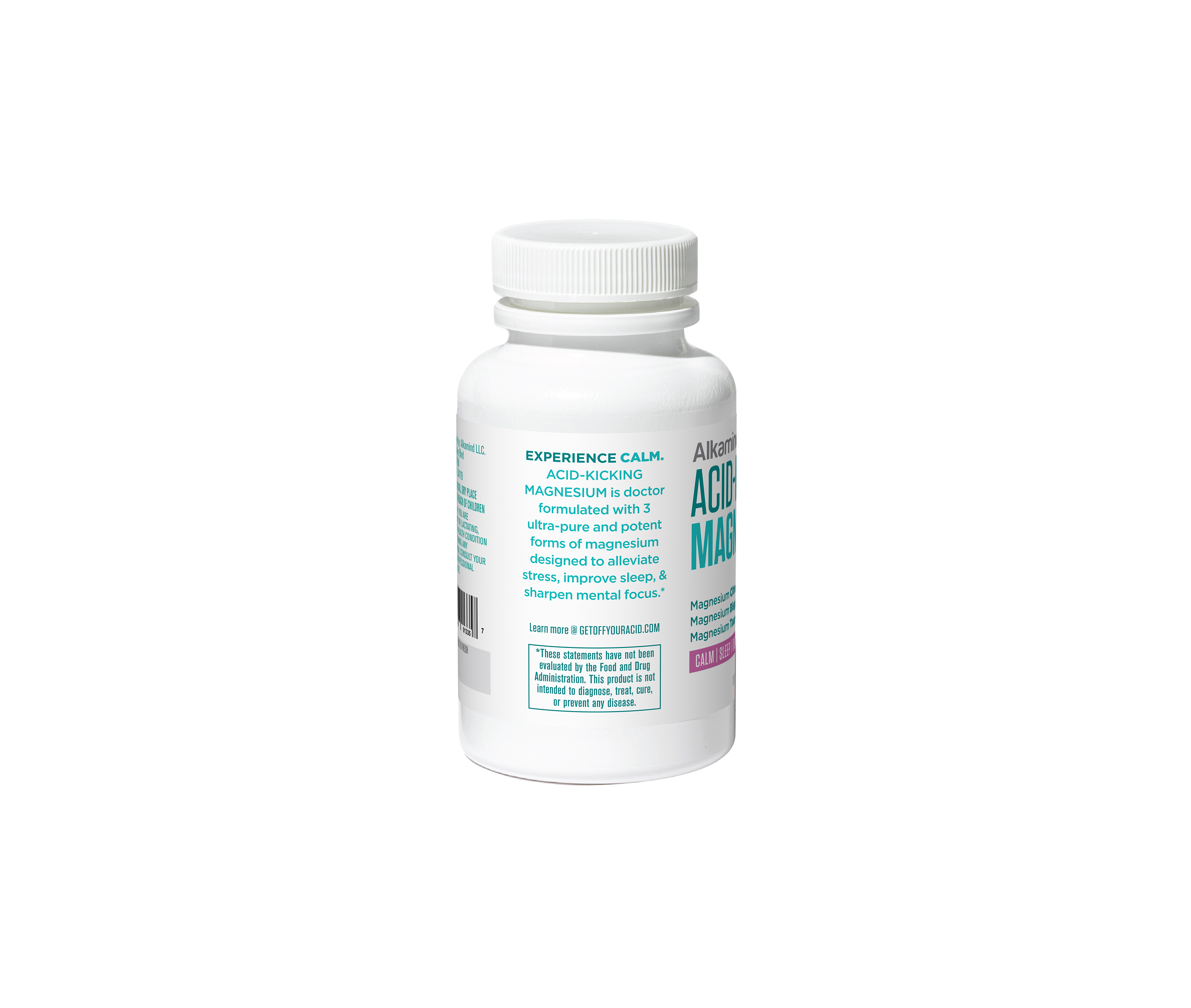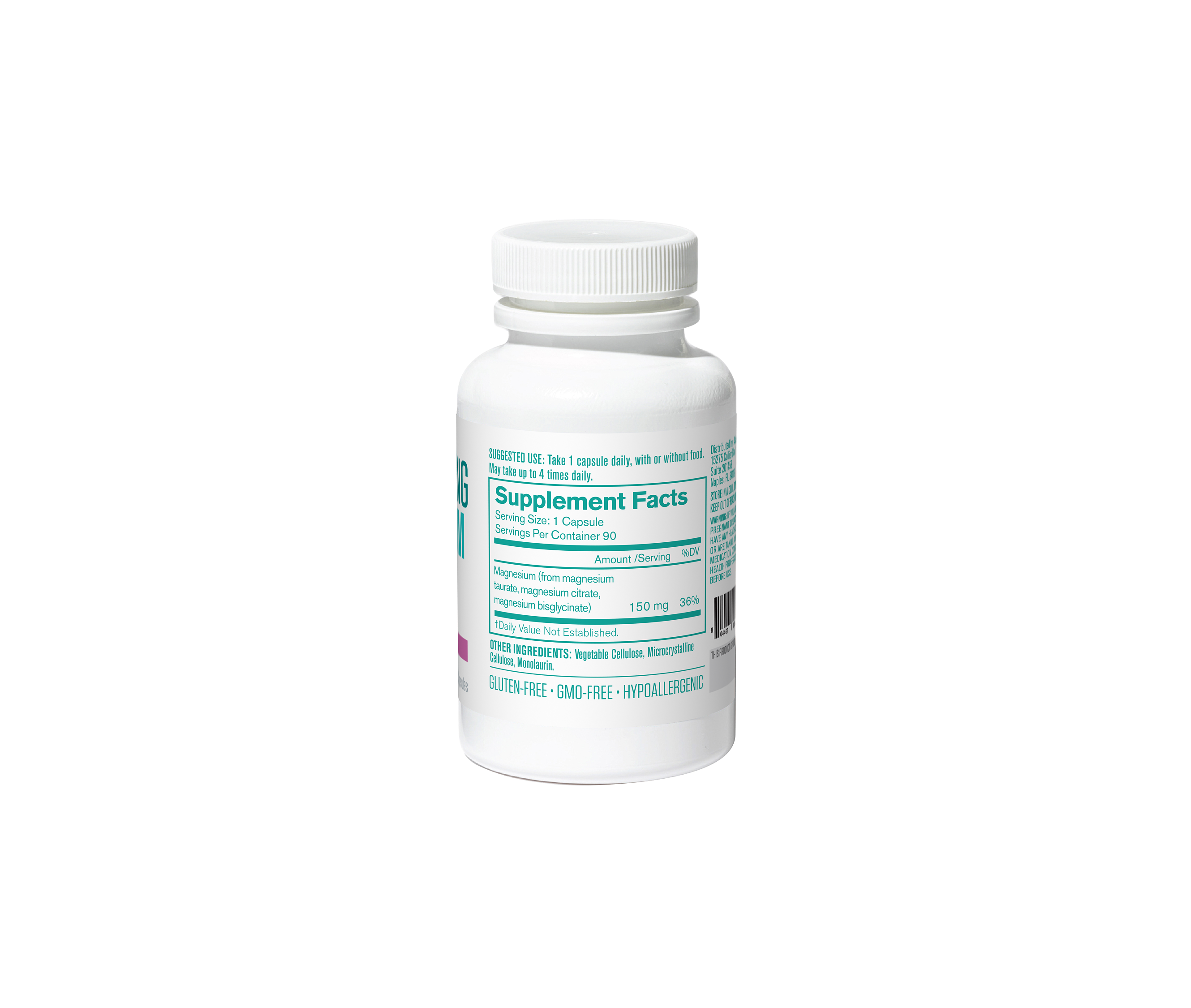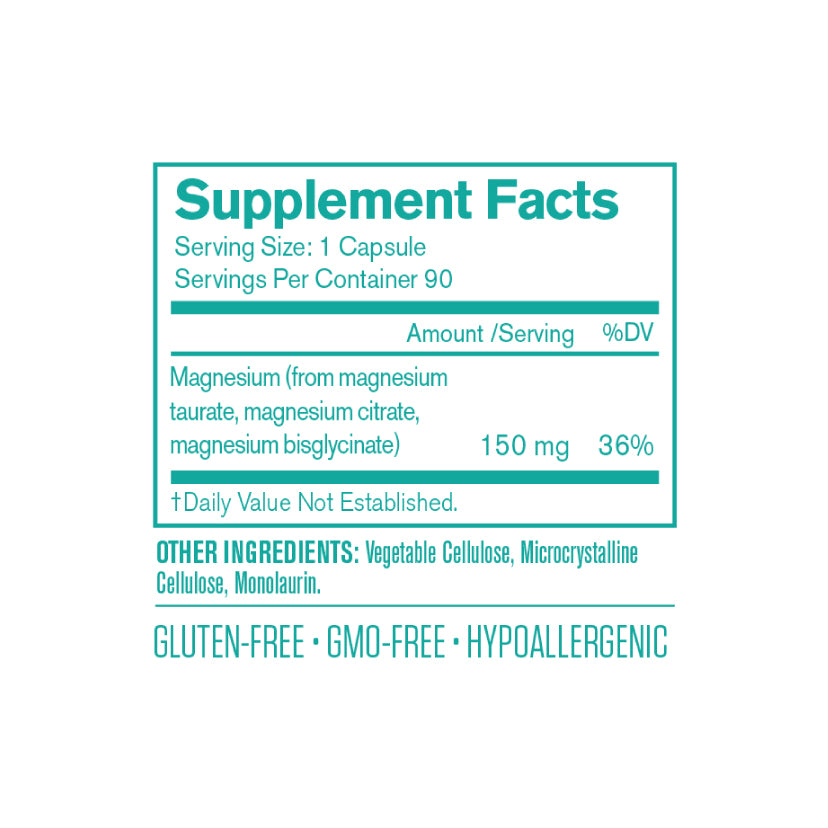 100% Satisfaction Guaranteed

EASY RETURNS

30-DAYS MONEY BACK GUARANTEE

FREE SHIPPING ON ORDERS OVER $99