Acid-Kicking Black Seed Oil
Regular price

Sale price

$ 39.99
1. HEALTH BENEFITS:

3x More Anti-Inflammatory Power: Dethrones turmeric as the most powerful, all-natural anti-inflammatory.
Potent and Powerful: With 3% Thymoquinone, our Black Seed Oil is three times more potent than every other black seed oil.
Superior Antioxidant Support: 1,000 times more active antioxidants than Vitamin E, protecting you from premature aging.
Legendary Beauty Secret: Lower inflammation to unlock radiant skin, balanced hormones, and stronger hair, skin & nails.
Healthy Heart Support: Balance cholesterol levels and promote cardiovascular health & blood pressure.

2. HOW IT WORKS:

Powerful Ingredients: Premium black seeds, rich in Thymoquinone, a potent compound known for its anti-inflammatory and immune-boosting properties.
Anti-Inflammatory Superhero: Thymoquinone helps reduce inflammation in the brain and body, supporting mental & digestive wellness.
Amplified Antioxidants: High concentration of antioxidants to fight oxidative stress, protecting your cells from damage, promoting a youthful glow.
3. WHEN TO TAKE IT:

Suggested Use: Take one capsule daily with food, to optimize absorption and prevent repeating.
Personalize Your Dose: Adjust the serving size based on your needs and health goals, consulting with your healthcare professional for guidance.
Share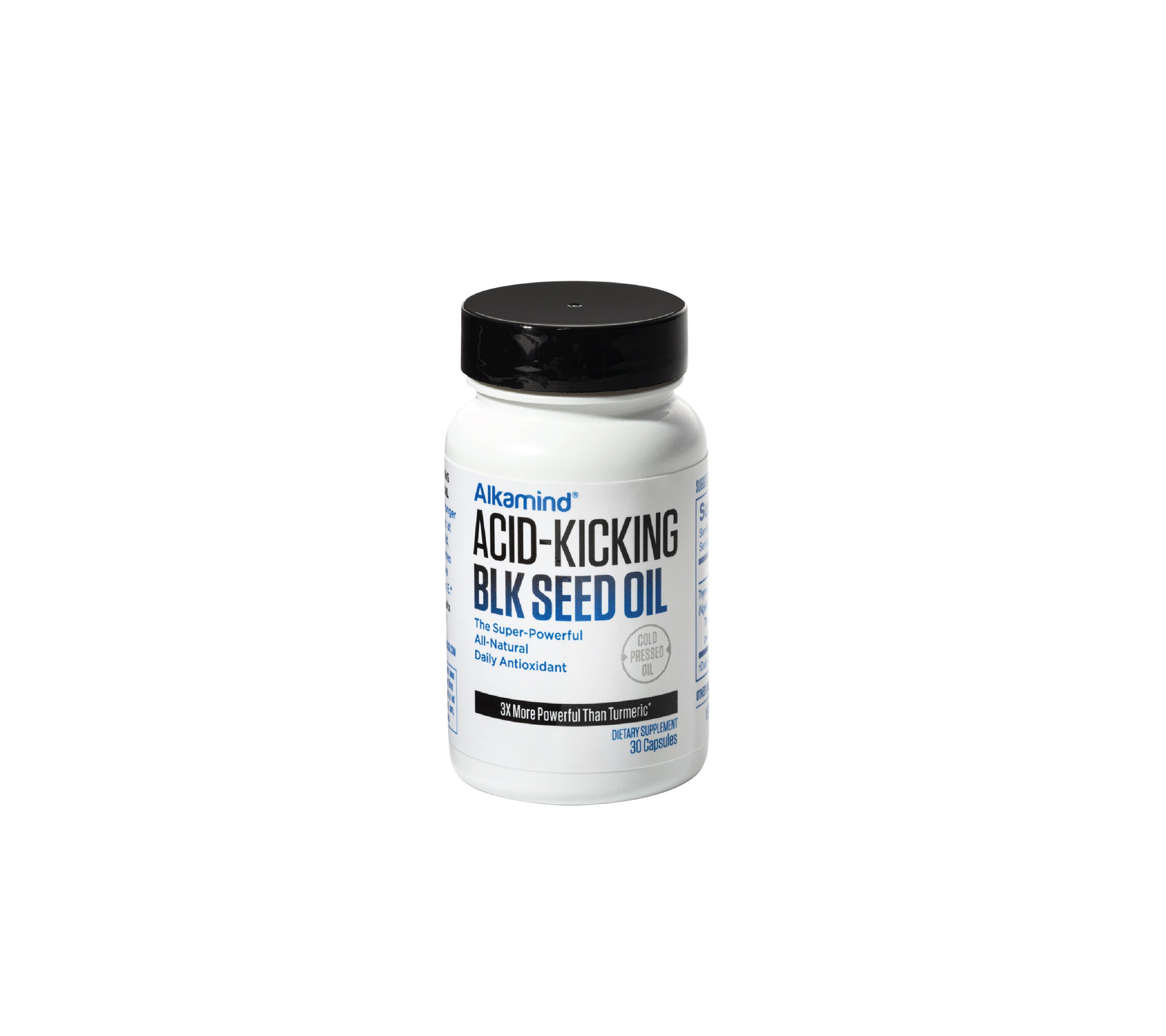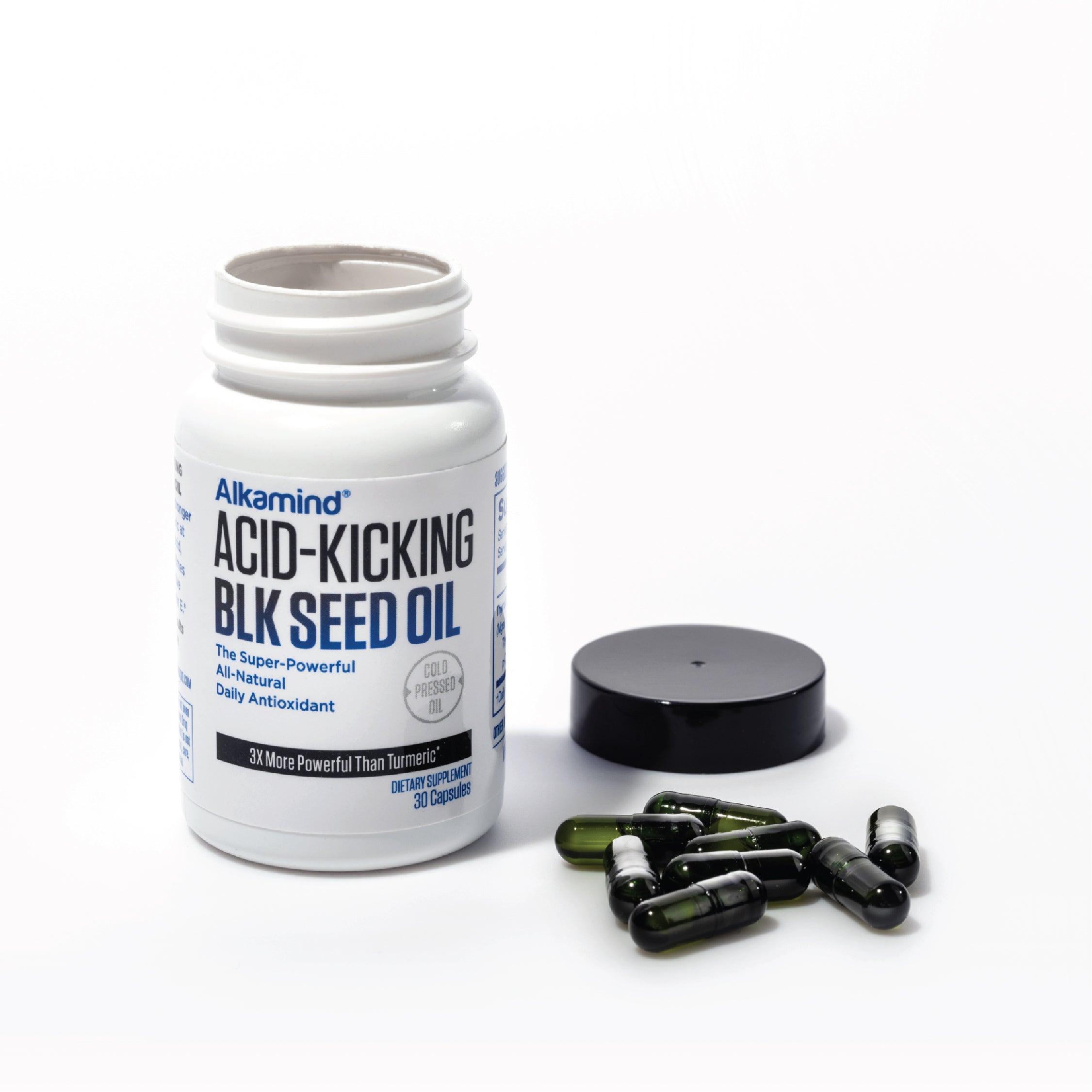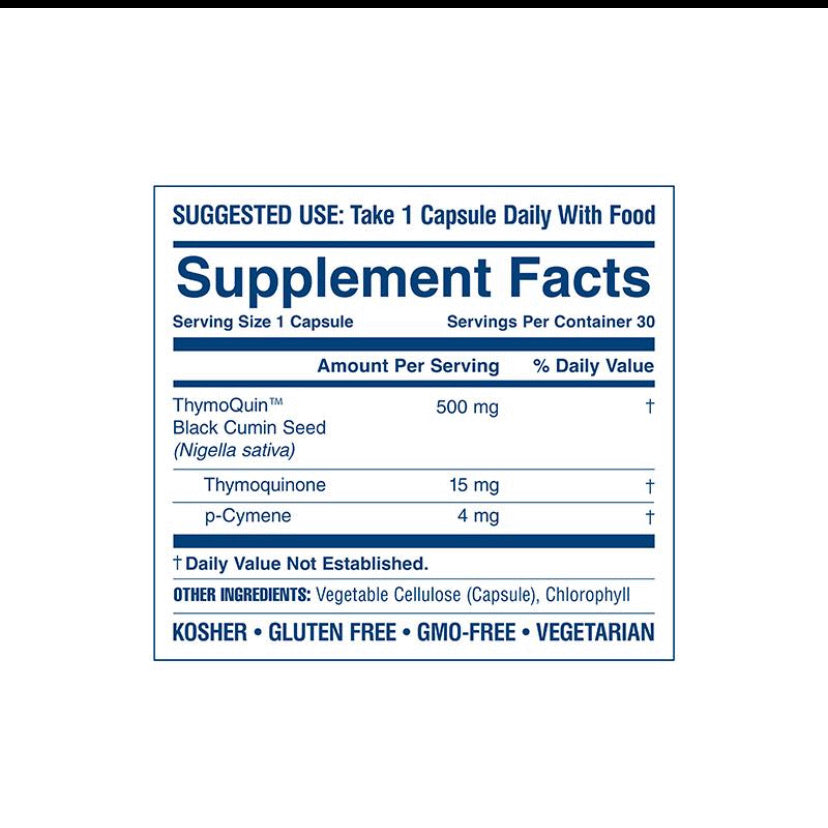 Acid-Kicking Testimonials
Shannon Elizabeth

"I was just in NY & got to see @drdarylgioffre, my favorite health & wellness doctor. He's helping me learn about any vitamin deficiencies or inflammation I might have, among other things. He can test your blood and you review it live under a microscope, or he's even starting to do hair testing! So to get ready for bed last night I grabbed my Daily Cumin 3X for inflammation & my Daily Minerals, all from @getoffyouracid. Now in the morning I start out with his Daily Greens in my smoothie along with lots of other good stuff & away I go! #getoffyouracid"
100% Satisfaction Guaranteed

EASY RETURNS

30-DAYS MONEY BACK GUARANTEE

FREE SHIPPING ON ORDERS OVER $99
Ingredients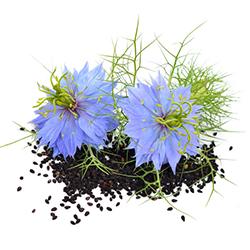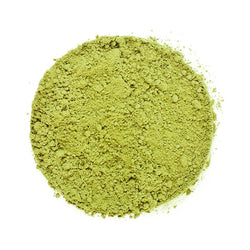 ThymoQuin Black Cumin Seed (Nigella Sativa)

This super-seed enhances the immune system and protects against cancer.
Chlorophyll

A powerful blood cleanser that protects and detoxifies healthy cells, and aids in reducing inflammation.